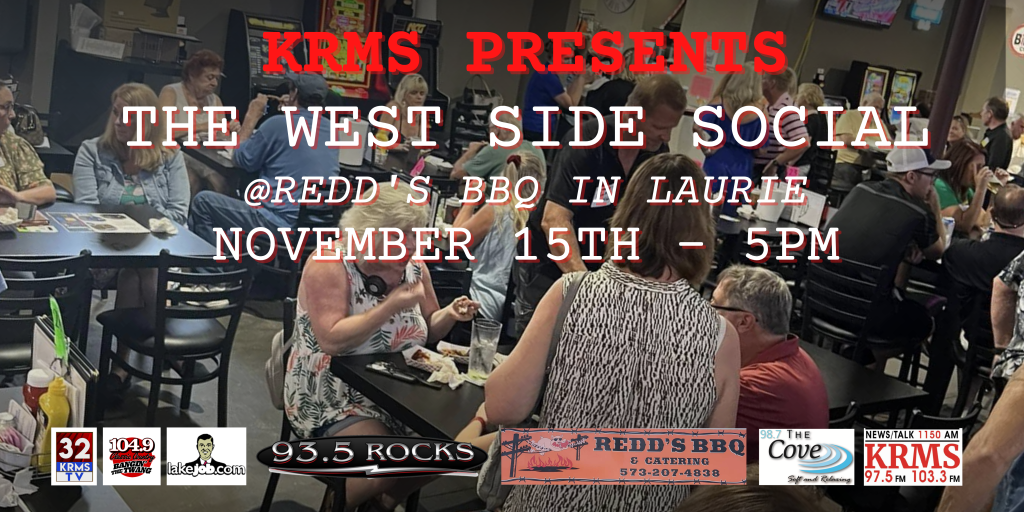 Join Classic Country 104.9 for our West Side Social on Wednesday, November 15th at Redd's Barbecue on Highway 5 at the north end of Laurie.
Enjoy complimentary appetizers & the Lake's best networking starting at 5pm.
Everyone is welcome…..Meet great people, get new business, and there are NO dues to pay. The social on November 15th is sponsored by 4 REAL PROMOTIONS & WFO WATERSPORTS.
West Side Socials are presented by News Talk KRMS, 93.5 Rocks, Classic Country 104.9, 98.7 The Cove, & KRMS TV32